Archive for 2012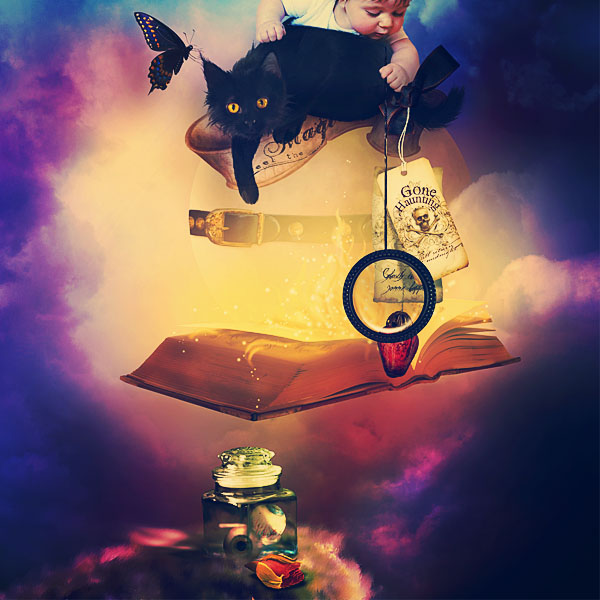 Vero
What were You dreamming of when You were a little girl, tenager? About beeing princes, prince Charming and sweet life in the castle? I didn't.
First I was fascinated by Indians and then I felt in love with magic... Witches, witchcraft, spells, mystery, adventure... The most fascinating words in the world... still love reading books about witches, still think it's so cool... Guess I'm still a little girl inside :D
I thought it would be great theme for this year Halloween kit. Can You see my witch? She's mysterious and part of her soul is dark as night but she's also smart and good hearted. She loves her life and magic that surounds her everywhere.
She's like Sol from The Legend of the Ice People. Full of life but also dangerous.

Feel free to become a witch and feel the magic during witching hour with pages created by my excellent CT
25% off untill the end of the week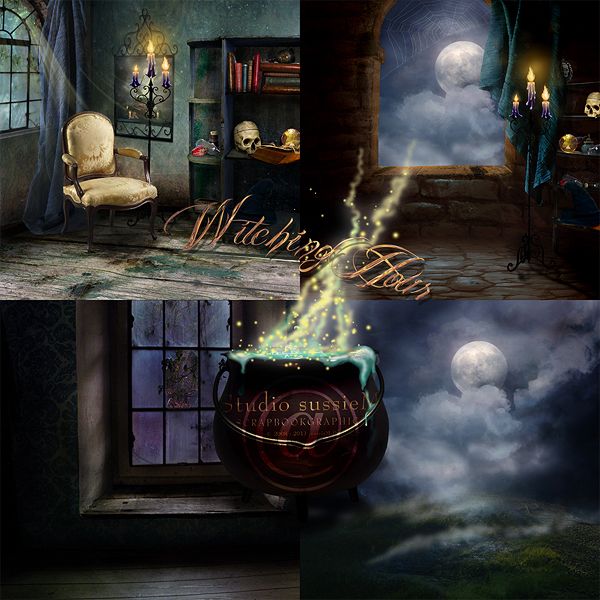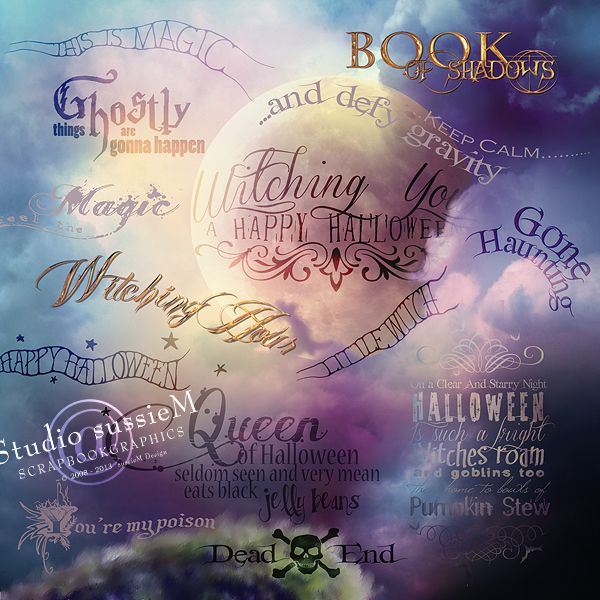 Few inspiration pages created by me and my wonderful CT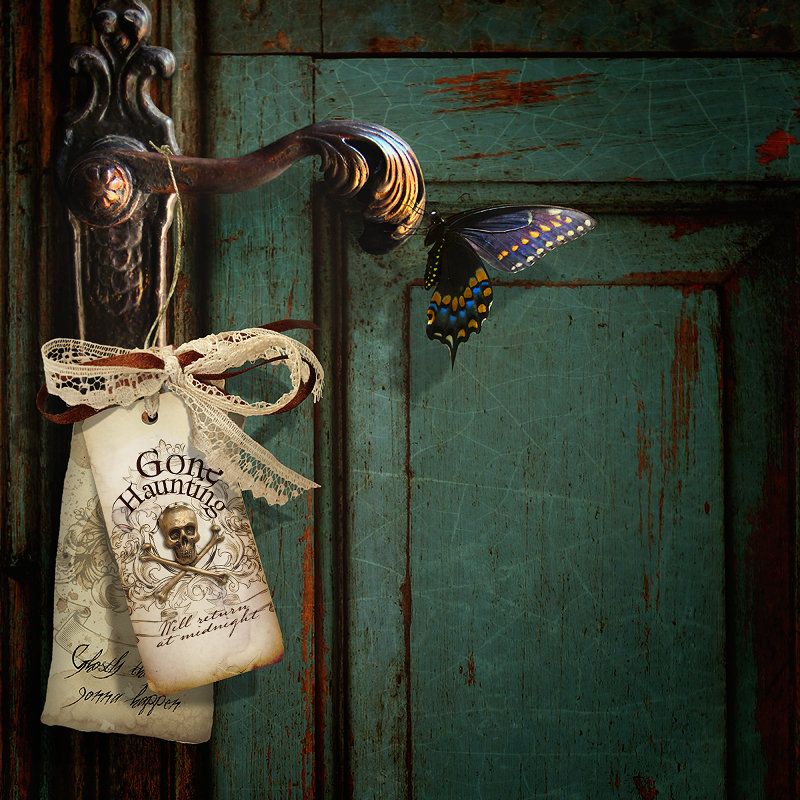 marzenka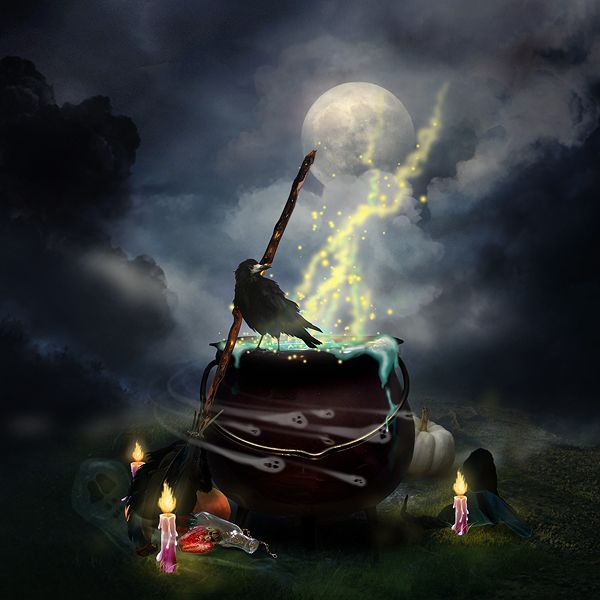 marzenka
Lyudka
Donna
Donna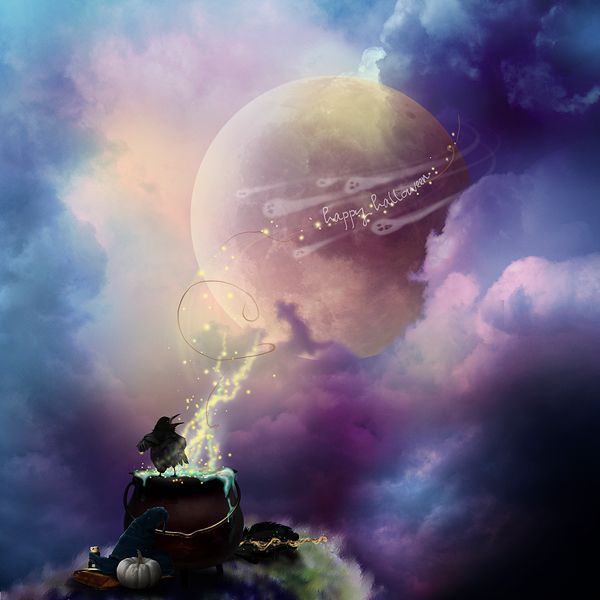 marzenka
Henriette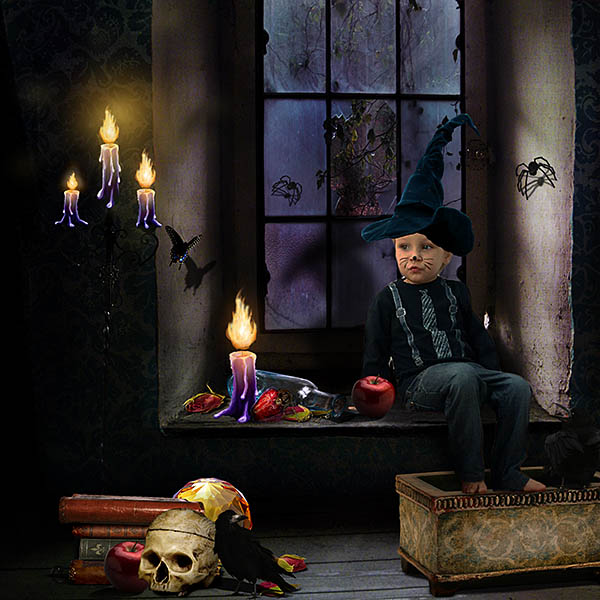 Celine
Irene
Some elements like a wonderful spell book was created by Sonja, very talented artist who may be found at Deviantart as pranile. You may watch her beautiful art here: www.pranile.deviantart.com
- The cat was painted with refference of a photo taken by annequins [www.moranox-stock.deviantart.com]
- Pile of books comes from: http://e-dinaphotoart.deviantart.com
As I promised before here's 3 coupons for this kit for some lucky ones
And there will be few more coupons I'll give to You viad FB today (don't know what time it will be so check my fanpage if You want to get some :))

by Lana
I'm back with list of the winners and I'm happy to tell You that my new kit will go to:
I'll resend coupons at the evening
Hope You'll like it :D
And now few more pages created by my wonderful CT
Diana
Rosie
Henriette
Donna
Lana
Lyudka
Elena
Celine
Credits: This amazing horse belongs to http://pilgrimsoul.deviantart.com/ -> She has such an amazing gallery worth checking for sure :)
Check out my blog in next weeks... there will be more products hitting my store and not only :)

After 8 months of my absence (well except for small project like Pour Maman) I'm finally happy to say I'm back to designing.
I hope it was last break of this measure of time and I'll be able to give You all the kits that sits in my head, and believe me it's really crowdy there right now :)
So I'm slowly rolling into old track and this time I brought to You my newest kit called Indian Autumn.
It's like the piece of my old dreams about Indians and their bravery came to life...
I spent quite a time in my younger years reading books and watching films about Indians... There was this TV program every Wednesday, really late one after 10 p.m., I was awaiting impatiently. Pearls in the Crown was it's name and every week we could see awesome films from all over the world... For a long time we could watch Wild Wild West films with cowboys and indians and I loved every single one.
When this idea of Autumn kit hit me I knew it will be related to Indians and it was really awesome to work on it so feel free to join our tribe. Sit in our tipi and check out all the goodies I have for You.
Here's how my new baby looks like
And TADAM something new appears in my shop...
My very own line of cupcake quick wrappers...
After 30 years of my life I discovered I can bake and I really enjoy doing it... I discovered sugar decorating which became my actual obsession and while it's so cool to prepare Your own cupcakes it's really not that easy to get pretty cupcake wrappers for every ocassion.
The very instant I thought about it this idea hit me... I though why not and here we are... Me and my own line of autumn cupcake wrappers... It's trully easy peesy and it's cool.
You can get my Sweet Autumn Cupcake Wrappers
Untill I'll be back with more autumn products and with fresh bunch of Cupcake Wrappers let me show You few pages created by my amazing CT :)
marzenka
Veronique
Lana
Jitka
Wendy
Marta
Irene
Donna
As usual I'll have few coupons for You this week
Leave me Your mail and I'll be back in 3 days to pick three lucky winners of my newest collection.

Before I'll give You my new kit... I came to You with my ONE DAY ONLY DISCOUNT!!!
Because it's a beautiful day for me :D

50% off

for my entire shop!!!

by Veronique
Beautiful heart... full of unconditional love, lots of kisses, hugs and touching words.
Eyes watching carefully if You're safe and well. Hands always ready to catch before You fall and this special word that always sounds like home.
Mother... Your best friend ever.
Mother's Day is always very special for me... I'm so lucky because I have really wonderful Mom... Hero who was always there when I needed Her, comforting and understanding even if She dissagree my choices.
Now She's also wonderful Grandma for my little girl and there are no words to describe how much I love her and how thankfull I am for every day She is with us.
I was preparing special Mother's Day card with my daughter using my Mother's favourite flowers, peonies and final result was nice enough to share with You.
It's also perfect set for Valentines and Greetings cards. Use it as You want. Imagination is Your only limit.
and it's 33% off untill tomorrow!
And touch of inspiration from my wonderful CT :D
Thank You girls for beeing so fast and creative :D
by Natalka
by Irene
by Donna
by Lyudka
by Wendy
If You would like to get my kit for free!!!
loveUmom
PS. will be back here in few days to show You another kit of mine :D